Dodge, Ram Service Center in Centennial, CO
Looking for a Dodge, Ram service center near you in the Centennial area? At Autonation Dodge Ram Arapahoe, we make servicing your Dodge, Ram an easy, convenient, and worry-free process. Whether you are coming in for scheduled maintenance, warranty work, or more extensive repairs, you can rest assured knowing your Dodge, Ram will be in the hands of our expert technicians.
To get started you can schedule service online or give us a call at 3035784712 to speak with a service advisor, whichever works best for you.
Why Choose Autonation Dodge Ram Arapahoe?
When you go in for a health checkup, you trust that the doctor can diagnose any issue and has the knowledge and equipment to make you feel better. Think of the technicians at Autonation Dodge Ram Arapahoe as doctors for your Dodge, Ram. You can trust that they will take care of your vehicle and get it feeling like new again.
Our Dodge, Ram doctors are not empty-handed. Just like how you would not want some off-the-shelf equipment diagnosing you at a doctor's office, we do not believe in using generic tools and parts when servicing your Dodge, Ram. Step inside the operating room at Autonation Dodge Ram Arapahoe, and you will find only the best tools and parts engineered to work exclusively with your Dodge, Ram. Our technicians have access to the latest Dodge, Ram specific software updates and diagnostic equipment ensuring every vehicle is maintained and repaired in the correct way and to the latest standards.
When you have service done at Autonation Dodge Ram Arapahoe, our database maintains a history of your vehicle's repairs. Having your vehicle's service history on hand helps us determine what is needed next, which is one less thing you have to worry about. You will not find these tools and technologies at any regular vehicle repair shop.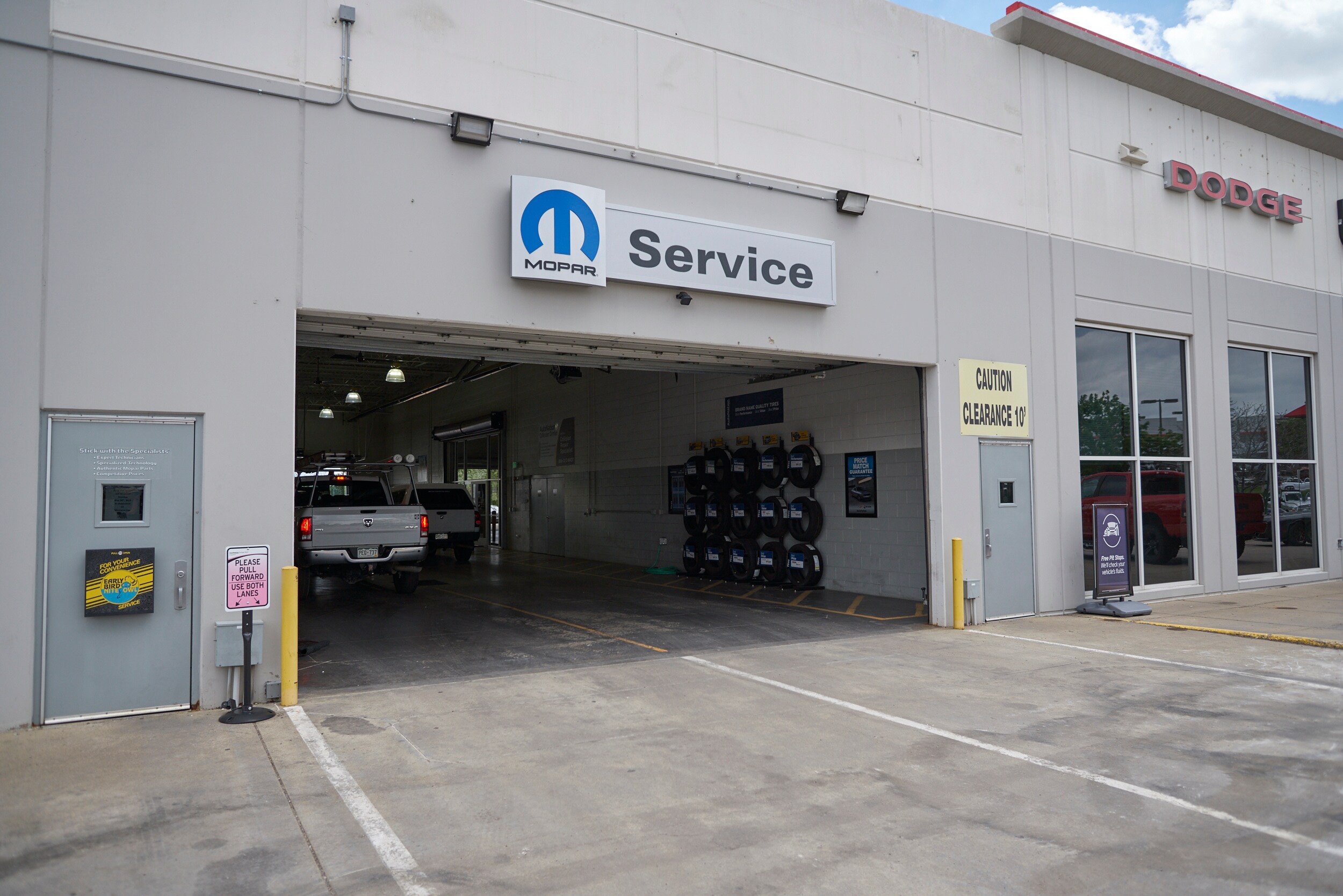 Autonation Dodge Ram Arapahoe Service Center Amenities
Autonation Dodge Ram Arapahoe wants to make your service experience as comfortable and stress-free as possible. When you arrive at our service center, you will be greeted by one of our professional service advisors. They will go over your scheduled service, give you an estimate on how long it will take, and answer any additional questions you may have. While your vehicle is being tended to, you have two options. First, you may simply enjoy our premium waiting area which features:
Comfortable lounge seating with magazines and a TV
Free Wifi and outlets to charge your electronic devices
Free snacks and beverages
Dodge, Ram accessories and gear for sale
We know your time is valuable. If your vehicle needs more extensive service, or you need to be somewhere else, we can arrange a loaner vehicle for you to use. At Autonation Dodge Ram Arapahoe, we hope to make servicing your vehicle less of a chore by providing you these convenient options.
Dodge, Ram Maintenance & Repair
Looking for a trusted Dodge, Ram maintenance and repair specialist near you in Centennial, CO? Our service center offers a wide range of Dodge, Ram maintenance services. Proper vehicle maintenance is a critical part in prolonging the life of your vehicle. That is why the team at Autonation Dodge Ram Arapahoe is here to help, including checking your tire pressure during your free pit stop. Below you will find more information on available Dodge, Ram maintenance and repair services. Some of our most popular services include: